ENYATI LODGE - Your Home Away from Home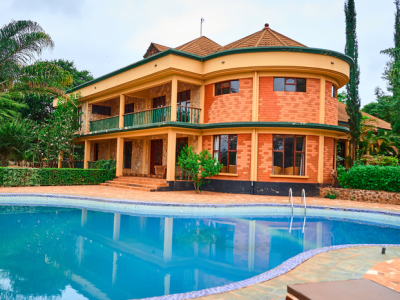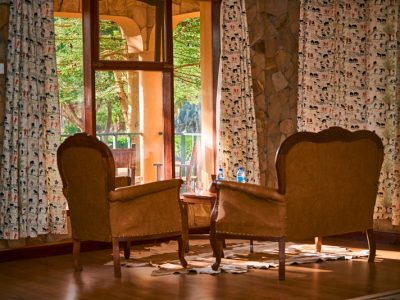 Enyati Lodge is an exemplary Tanzanian safari lodge that combines the essentials when going on Safari. Strategically located at Safari junction a few minutes away from Karatu town and two hours drive from Arusha with easy access to Ngorongoro Lodare gate, Lake Eyasi, and Lake Manyara airstrip.
At Enyati lodge we strive to provide the best of Tanzanian hospitality by creating job opportunities for the locals around the lodge. At Enyati lodge each of the 26 rooms is unique with touches of African inspired themes. We would like to welcome you to take comfort in nature at this picture-perfect getaway.
The lodge's premises are guarded round the clock and also offers onsite parking.
Enyati Lodge is in close proximity to Ngorongoro Crater.
Enyati rooms are singly fitted with an en-suite bathroom, a TV with satellite channels, a wardrobe and a private balcony. All rooms have full length windows which offer amazing views of the tropical gardens and the surrounding landscape.
Complimentary breakfast is served daily. The onsite restaurant which has an open air balcony offers a variety of Tanzanian, traditional and international cuisine. Buffet luncheon is served daily from 1 o'clock to 3 pm to guest on transit. The bar also has a balcony where guests relax and enjoy a variety of beverages, wines and spirits.
Feel the real experience!
With over 30 years of excellence providing extra ordinary hospitality services, Enyati Lodge has earned the trust of our guests, who find exceptional service with flair at every one of our distinctive destinations. From functional to luxurious and from exciting to relaxing, We would like to welcome you to take comfort in nature at this picture-perfect getaway.
Inspired by the romance of the Ngorongoro crater forest Enyati Lodge combines art, luxury and extravagance with pure creativity.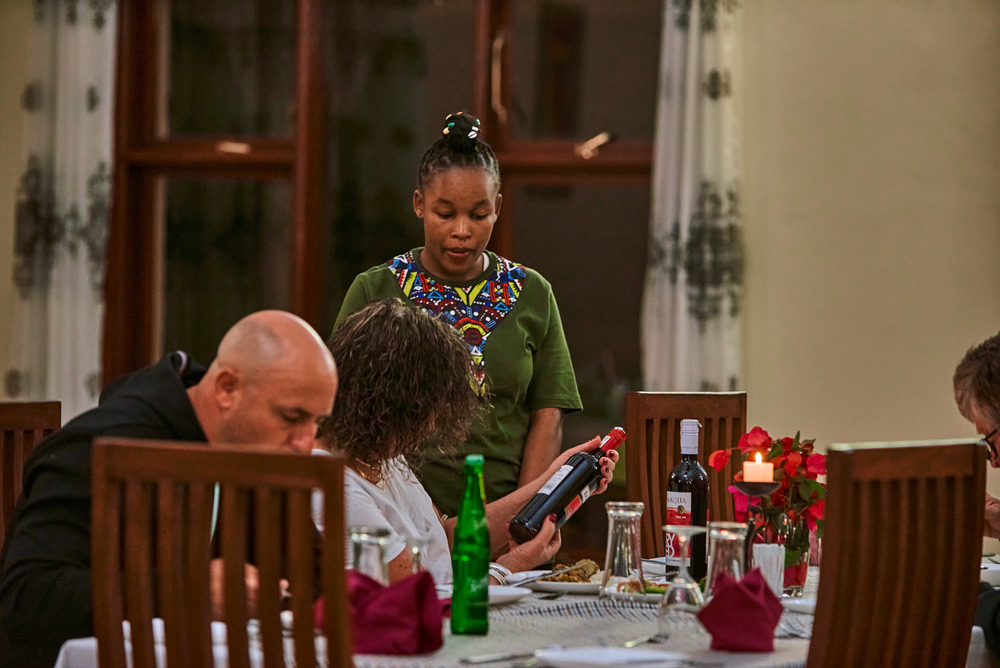 JUST MAKE YOUR MEMORIES
BAR & LOUNGE
Our lounge bar is the ideal setting for social gatherings and special occasions. It is open daily and serves an extensive variety of exclusive fine selections of tea, mocktails and light snacks. Our lounge bar is the most exclusive outlet in our resort. It is an ideal place for you to have a meeting or lounge in and listen to music and watch live sports. The Lounge provides the perfect setting for guests to relax and enjoy their stay.
THE MAGIC GRILL
RESTAURANT
Experience an unforgettable dining experience where the service is second to none and the food is freshly prepared with great passion and heart. Our Lodge Restaurant is a sanctuary for passionate food lovers from light bites to elegant afternoon tea, casual bistro to formal evening dining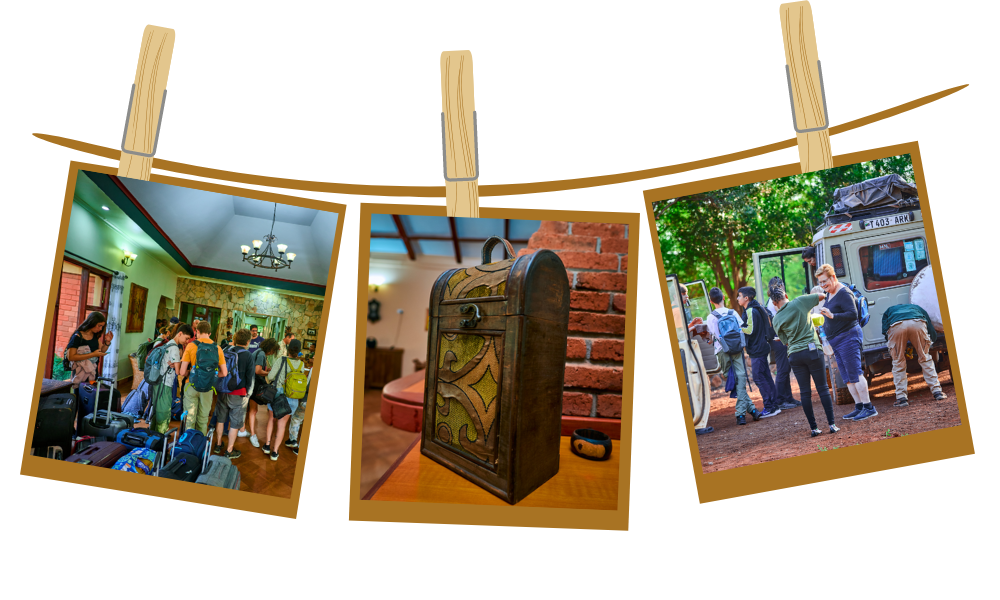 Every detail has been carefully considered to ensconce guests in opulent comfort, from the cool mosaic tiles of the lobby and the subtle fusion of botanic aromas to the lodge's regally appointed high teas. Each exquisite suite with its handcrafted furniture repeats the magic of this remarkable place and offers royal hospitality with breathtaking views over the jungle.
Enyati Lodge offering a large number of indigenous trees and more than 100 bird species to be identified by "birders" in lush gardens which offer the perfect setting for a peaceful time to either swim, read a book or have a nap and just relax.
All of the guest areas have been designed for comfort, relaxation and countryside romance, graced with original artwork hung alongside a collection of timeless, antique furniture.
TALK AND INNOVATE
CONFERENCE HALL
We have one conference venue seating upto 40 people comfortably according to seating requirements. Our friendly and efficient staff will set the venue best suited to your group and its requirements. Beautiful outdoor options are available for breakaway venues or smaller group workshops during your sessions.
OUR ADDRESS
Enyati lodge Ltd
Karatu, Arusha
Tanzania – East Africa
RESERVATION
Tel: +255 769 777 400 
For Bookings: info@enyatilodgetz.com
FIND US ON;